KYLE MAACK - Lead Vocals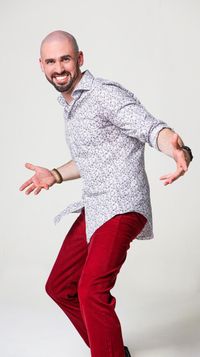 Maack grew up Berlin, New Jersey, and sang in different groups and bands throughout elementary and high school. At age 19, he enlisted in the United States Air Force where he auditioned for and joined the branch's elite entertainment unit, Tops in Blue, in 2014. After an impromptu audition for Otis Williams of the Temptations in October 2016, Maack signed a recording contract with Williams' label, 10/30 International. Maack's sole release on the label was an EP featuring covers of Temptations songs including the title track "Shakey Ground", "Treat Her Like a Lady" featuring the Temptations, and "All I Need" featuring Otis Williams and fellow Air Force vet, Tops In Blue alum, and current Temptations member Terry Weeks. Shakey Ground's last track, "Here I Am", is the only original song on the project and was co-written by Maack and Williams.
Maack gained further recognition as an intern on The Preston & Steve Show, which broadcasts weekday mornings on 93.3 WMMR FM in Philadelphia; singing and producing musical comedy bits and jingles for various segments.

LUKE ABRUZZO - Guitar / Vocals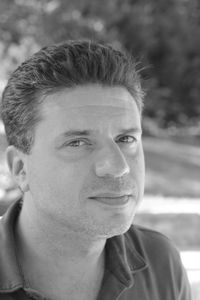 Luke has been playing in some of the premiere bands in the Philadelphia metropolitan area for the past fifteen years. He is an award-winning guitarist, spanning jazz, classical, and of course rhythm and blues and soul. When not working with ALL SOULed Out, he leads his own jazz trio playing clubs and festivals in the tri-state area. Aside from performing, Luke is a commissioned composer and arranger of national recognition. His work has been premiered in California, Colorado, Texas, as well as numerous locales on the east coast. In addition to his creative work, Luke Abruzzo is a full-time faculty member at Drexel University where he teaches music theory and composition. In addition to his creative work, Luke Abruzzo is an Associate Teaching Professor at Drexel University where he teaches music theory and composition, and is director of the Music Program.

MIKE IPRI  - Drums / Vocals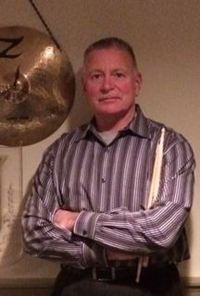 Mike comes from a musical family so it's only natural that he is still playing drums. He started in elementary school band and has not stopped since.  Mike's father, Al Ipri started him off on drums after Mike began his musical experience with piano lessons at age 7.  Mike has been playing locally since the '70s and has had some "road" experience on cruise ships and various tours from Florida to Maine, Green Bay, Dallas and Las Vegas.  Mike has played in Atlantic City at Resorts International, Taj Mahal, Tropicana, Caesar's, Bally's and Trump's Castle.
Mike currently teaches music in the Tabernacle School District and has been a part of their music department since 1991. Mike received his Bachelor of Music Education from the University of Wisconsin, Madison and a Master's degree in Jazz Studies from the University of the Arts in Philadelphia. Mike feels like he has found a new home with the All SOULed Out Band and is thrilled to be part of the rhythm section.
TOM REITER - Bass / Vocals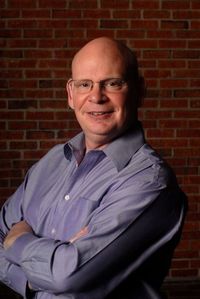 Tom has been playing bass since the 1960's. Major influences in developing his style were James Jamerson, Paul McCartney, Stanley Clarke, Larry Graham, Ron Carter, Jaco and a host of others.
Tom has been active in the tri-state area in original bands like (NJ) Alabama, and multitude of cover bands including Wildflower, The Invaders, Cheers, Special K, Sunflower, Stars, The Hoodoo Daddies, Bullwinkle, Destiny, Earmuffed in Bangkok and Grynder Switch. He has appeared with The Marvelettes and Charlie Thomas' Drifters and has played for the Miss America reception in Atlantic City. He continues to play fretless jazz with Peter Devine and others in duo and trio jazz settings. Tom draws from all styles including funk, soul, rock, country, classical and jazz to best support a total band sound.

Jay Wallace - Keyboards / Vocals



Jay started playing piano at age 7 studying classical piano for 11 years.  A graduate of Berklee College of Music, he has performed in many bands since the '70's including Miles Beyond, Rows of Jars, Wildflower, Big City, Coast to Coast, Black Williams & The Big Payback and Don't Call Me Francis. He has also toured nationally with The Intruders (I'll Always Love My Momma) sharing the stage with such greats as The Delfonics, Major Harris, Billy Paul, and Ray, Goodman & Brown. 

Garry Lee (G.L.) Rosenberg - Trombone / Vocals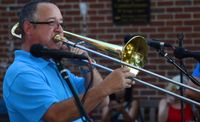 Garry Lee grew up in Northeast Philly. He comes from a musical family.  His father was a high school music teacher and his mother was a folk singer and guitarist. He began playing trumpet at age 8 and switched to trombone a year later. Garry Lee's professional career began at age 16 when he started playing and arranging for local bands on weekends. He attended Temple University where he majored in composition and then the prestigious Berklee College Of Music where he majored in jazz composition, arranging and film scoring. 
 After college Garry Lee pursued his career in earnest, recording and performing with Billy Paul, Harold Melvin & The Blue Notes, They Might Be Giants and others. From 1984 thru 1991 he lived in Atlantic City and Las Vegas working as trombonist,  arranger and musical director with the show band "Then & Now" and touring with Grammy nominated jazz vocal group "The Four Freshmen" singing the baritone part and playing keyboards, trumpet & trombone. He also wrote arrangements for many Las Vegas acts. 
Since returning to the Philadelphia area in 1991, Garry Lee has worked both as a band leader, running his own bands "G.L & The Front Nine", "The Garry Lee Orchestra" and "Cutting Edge Fire", and as a sideman with various ensembles up and down the mid- Atlantic region. He now lives in Bensalem, PA and has his best gig ever, playing in The All SOULed Out Band. 

Gary McKeen - Trumpet / Vocals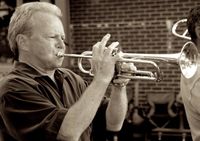 Gary was raised in Saint Paul, Minnesota by musical parents. His Dad
played tenor saxophone and his mother violin and had their son take piano
lessons at the age of 7 and the trumpet at 10. He excelled as a brass player with
his involvement with Drum and Bugle Corps and earned a BA degree in trumpet
performance from Minnesota State University before moving East to Philadelphia
with the original recording group "Crystal Haze".
He has received two gold records for recording with Boys II Men on their
"Nathan/Michael/Shawn/Wanya" album and on Gladys Knight and The Pips on
their "All Our Love". He has also recorded with O'Jays, Phyllis Hyman, Sheena
Easton, Stephanie Mills, Taj Mahal, Harold Melvin and the Blue Notes, Teddy
Pendergrass, Rose Royce, and New Edition. Also with Producers Kenny
Gamble, Leon Huff, Thom Bell, Dexter Wansel, Bunny Siegler, and Nicky
Martinelli, among others. A highlight of his career was playing lead trumpet with
Gladys Knight's 27 piece big band at Carnegie Hall in New York City 2008.
He has played live on stage with notables as: Russell Thompkins Jr And
The New Stylistics, Gladys Knight, The Temptations, Dennis Edwards and his
Temptations Review, The O'Jays, The Trammps, Patty Labelle, Drifters with Ben
E. King, Harold Melvin and The Blue Notes, Sam Moore (Sam & Dave), Lou
Christie, The Dells, Chi-Lites, Martha Reeves, and Li'l Anthony. And Latin Salsa
greats Marvin Santiago, Johnny Pocheco, and Cano Estremera.
Besides his R&B and Salsa experience he has also has been involved in
numerous shows in Atlantic City with the likes of Joan Rivers, Gordy Brown, and
Freddie Bell.
Gary is thrilled to now be a member of the "All Souled Out" band.